Hey Guys -
Do you have a teenage girl? Here is a great gift idea. Right now big chunky rings are the style. My sister, Jaqueline has tons of them. They range from massive flowers that cover most of her hand to one inch tall owls covered in Rhinestones. I went to Etsy today and searched out some fun Ring Bling. Below are five shops chunky rings that are both fun and affordable.

If you make a purchase from one of the shops below please let them know you came from One Thrifty Gurl!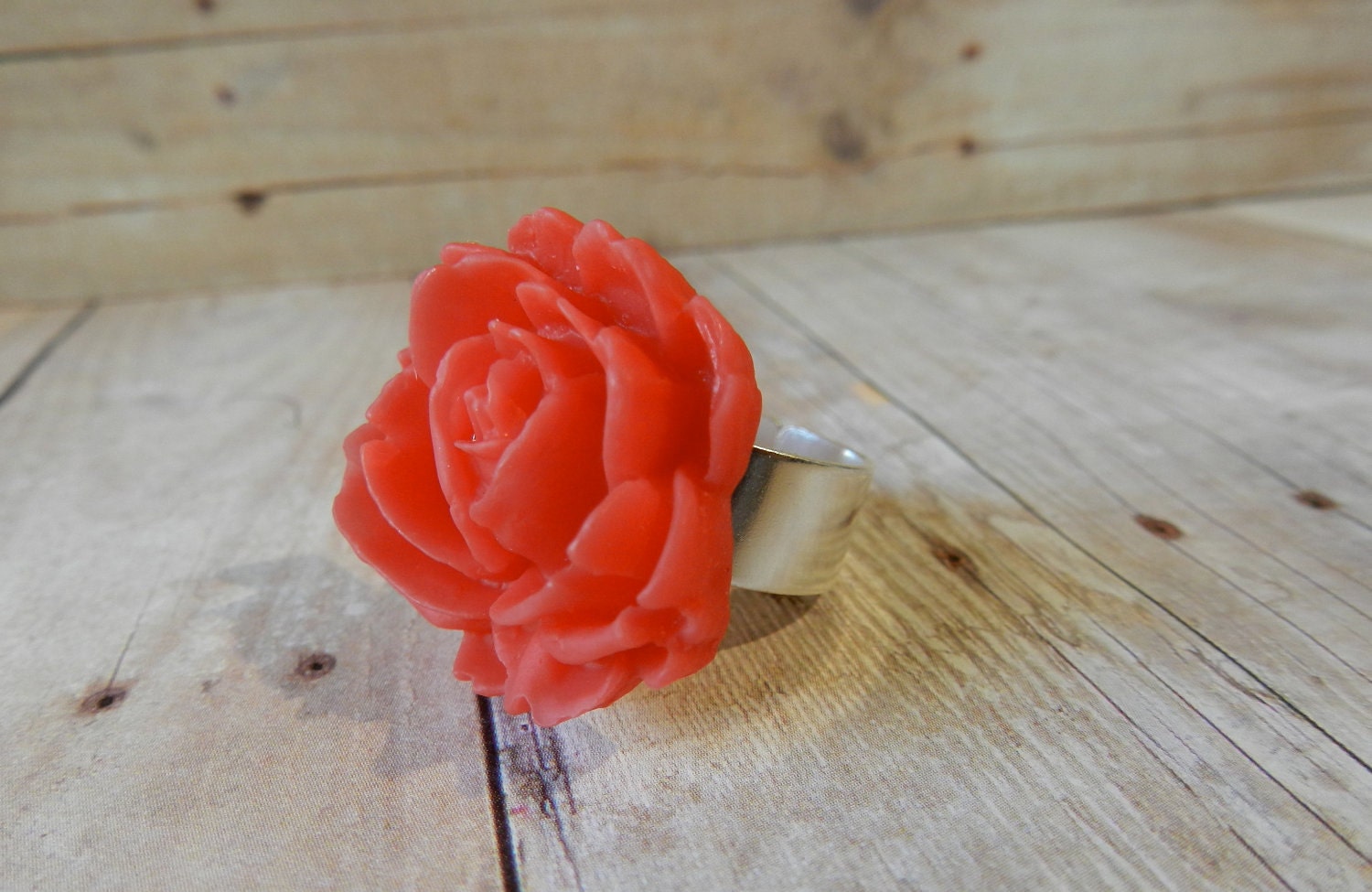 This beautiful ring is big and bold. I think Jacqueline would love all of the detail in this piece of costume jewelry. It is very chic and a bold solid color. This Etsy shop features many unique pieces. Each handmade piece is whimsical and sweet. Check out the entire inventory today!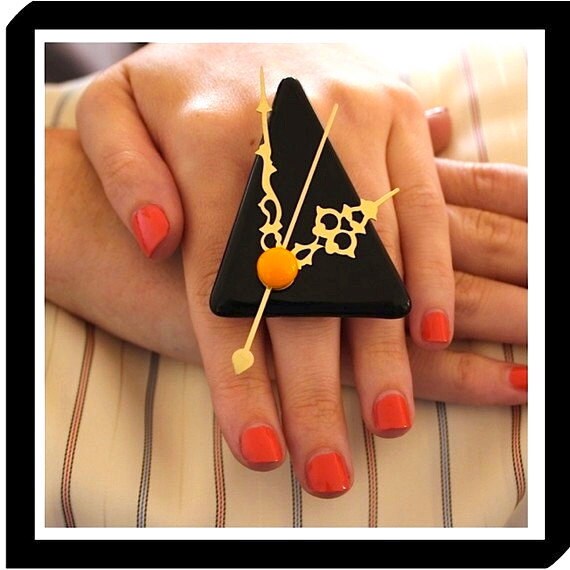 Clock Ring
by
Studio Leanne
- $33.00
Here is a fun and quirky ring. I love the ceramic black plate and the motion of the clock parts. This ring is bound to gain some attention. This shop has over 100 bold ceramic cocktail rings in stock. Jackie would have a field day trying to decide which one is her favorite. There are fun letters and bold shapes. Check out the entire line today. This shop is located in Australia so keep this in mind when you place your order to ensure delivery.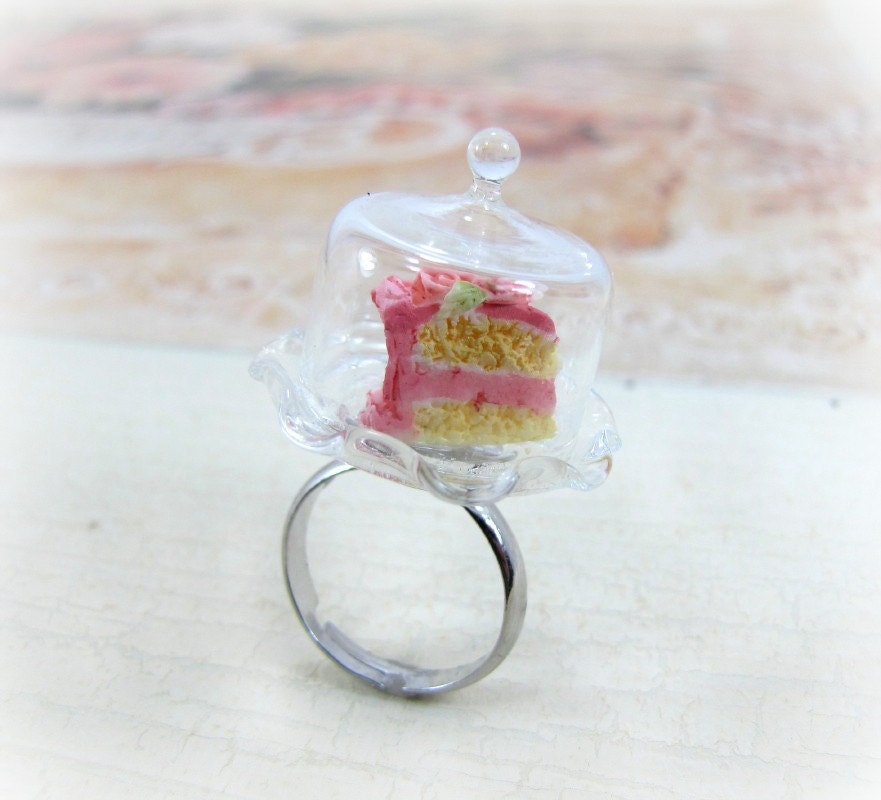 Cake Ring
by
CuteAbility Jewelry
- $20.00
This miniature slice of cake is on a glass platter. It is highly detailed down to the roses on the top of the cake. This would be a fun gift for a cake lover or birthday girl. This is just one of many adorable, fun rings available in this shop. Head over and check them out. I like the cup of tea rings as well! Each item sold in this shop comes gift wrapped! Perfect for holiday gift giving!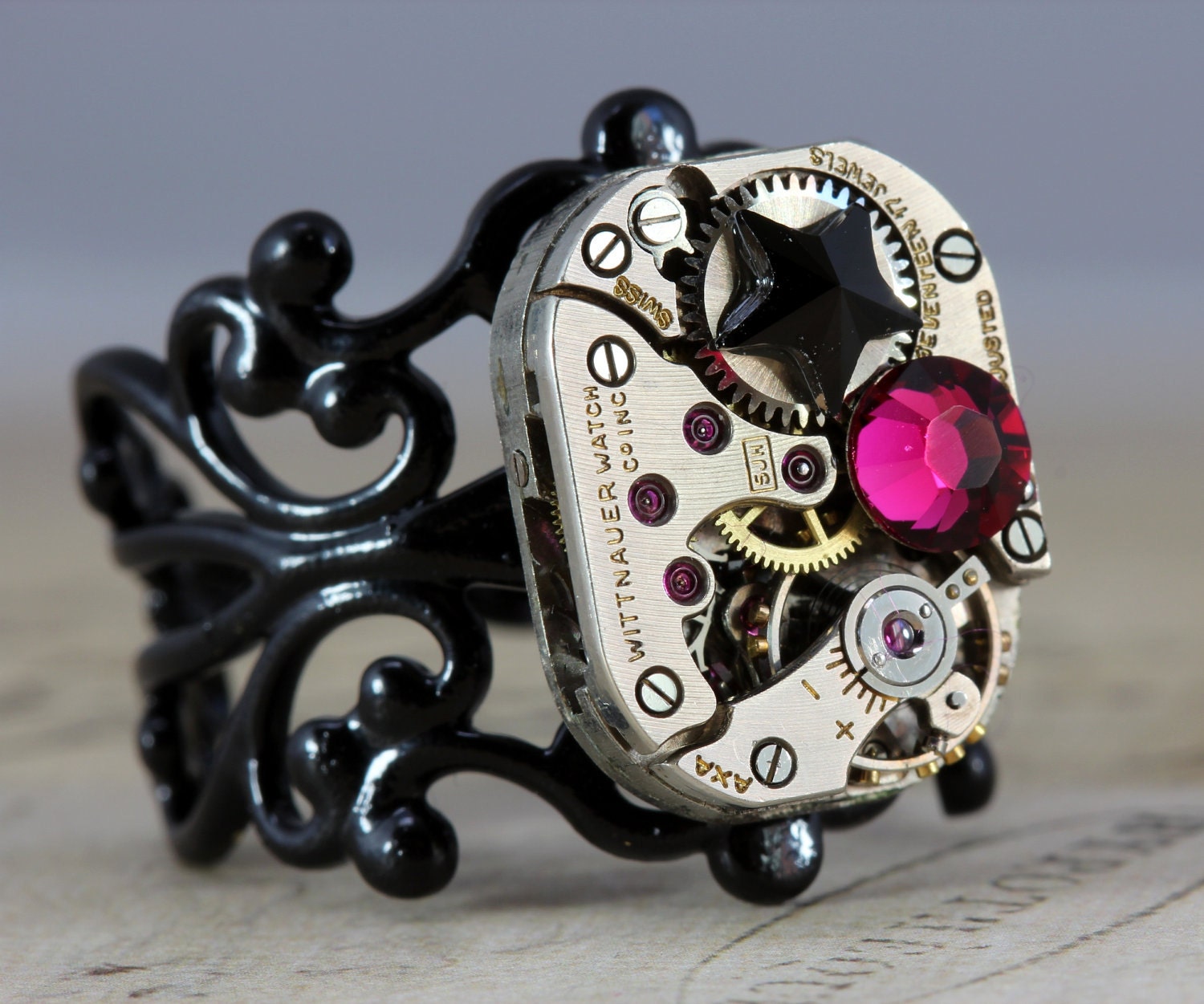 Steampunk Ring
by
Inspired By Elizabeth
-$39.00
Cameo Ring
- $11.50
This elegant take on Steampunk jewelry is perfect for a teen. I love the star and pink touches. This shape of the watch head and band used are fun and unique. There are many great items like this in the inventory. There is also beautiful costume jewelry for weddings, proms and parties. I have also included the Cameo Ring from this shop. It has a very diverse selection!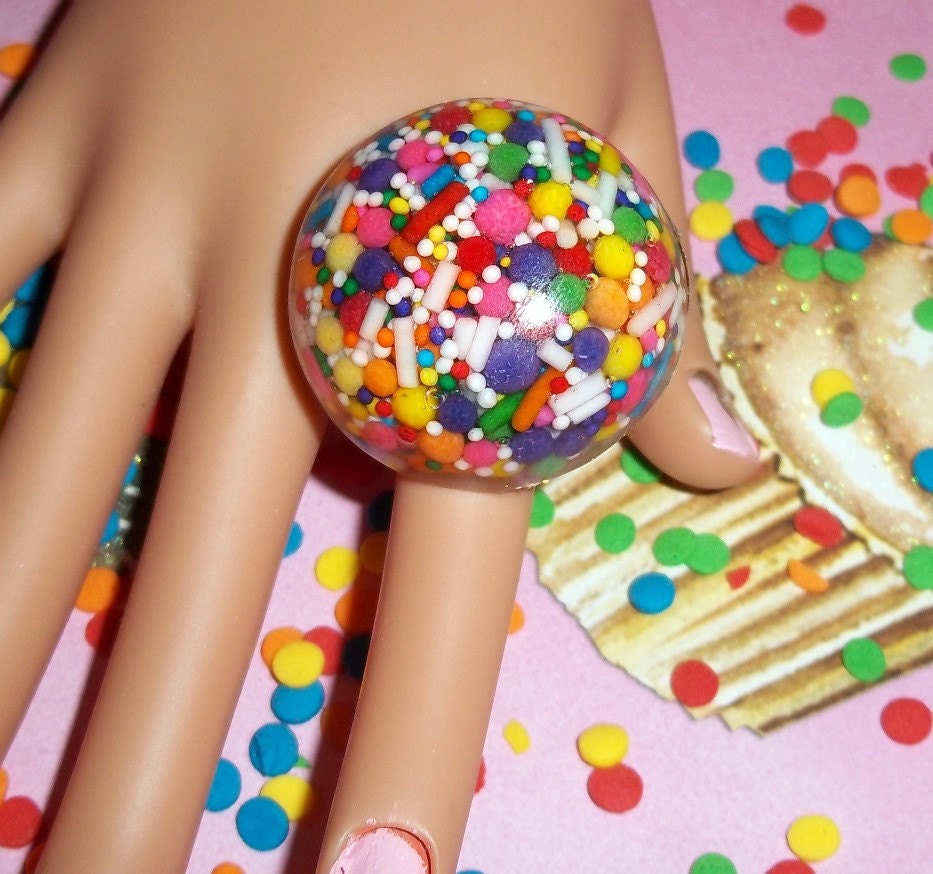 Sugar Overload Ring
by
Bad Attitude Jewelry Co.
- $11.99
This is just one of many candy-themed rings in this shop. I love the Ring Pops also. Some of the rings are simple and fun and others are highly detailed and elaborate. This shop has hundreds of teen items just waiting to be under your tree!
Use the code "XMas2011" and save 15% today!
Disclaimer: I was not compensated in any way for this post. All opinions are my own, this is not a review of the products. Please contact me if you would like to be featured in a post like this. Pictures are property of the shops listed. If you make a purchase please tell the shop One Thrifty Gurl sent you!